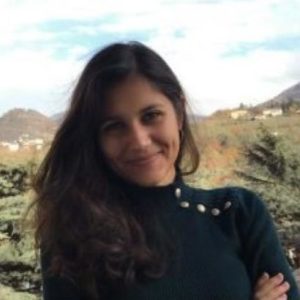 Marzia Faedda
PhD student
University of Trento
My name is Marzia and I am from the sunny city of Cagliari. I have lived there until my Bachelor Degree in Physics. Then, I decided to move to Turin to continue my studies in the physics of matter. I've always been driven by the desire to give my contribution in the race for sustainability, which led me to deepen my knowledge on renewable energy, electronics and physical chemistry.
Currently I'm a Ph.D. student as part of the European MSCA PIONEER program, between the AGH University in Cracow and the University of Trento. My research goal is to find new efficient catalysts for reforming processes that are coupled with plasma, in the frame of plasma-assisted carbon dioxide recycling.
In my free time I like to experiment in my kitchen with plant-based recipes and try out the most diverse zero waste products.
Session
Efficient catalysts for the plasma-assisted Dry Reforming of Methane

The increasing growth in prosperity, industrialization and globalization are leading to an unsustainable demand for energy and natural resources worldwide, together with a surge in the levels of greenhouse gases (GHGs) in our atmosphere. GHGs are a major driver of climate change. A report of the World Meteorological Organization (WMO) states that in 2018 GHGs […]